Fully customizable real estate newsletter to help you consistently keep in touch with your past, present and future clients.
WordPress Websites

(coming soon)



Professional looking WordPress websites designed with the search engines in mind to help you generate a steady stream of leads.
Real estate related posts automatically added to your Facebook page to keep your content fresh and your audience engaged.
What our clients have to say...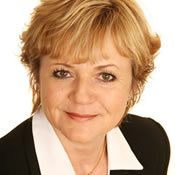 "I had a call today from a very new client who said that my newsletter is great, not complicated and clean.....easy to read and he really enjoys them. He also said that not too many agents would go through all this trouble of creating a newsletter. He asked me to meet him, he manages a retirement home and he wants to give out my cards for potential business leads!"
"I just wanted to say a big thanks for the amazing posts that you've been placing onto my Facebook page. Very good stuff!  There's no way that I would be able to do it on my own.  Keep up the good work!"
"I have been using your newsletter for over a year now and am very pleased with the regular feedback I get every time my clients receive it. It's a great way to keep in touch with my clients and prospects, and very professional. I am particularly pleased with the ease of use. Not only can I add my own articles and listings, but I can easily edit the standard articles if I feel that I want to say something a little differently. On top of all this, your customer service is great."
About Us
Real Estate Word has been
offering web based solutions to real estate agents since 2003.  Our small yet mighty business has been and continues to be an epic ride.
It's afforded us the opportunity to work together as a husband and wife team and the flexibility of being home with our kids while achieving our entrepreneurial goals.
What Makes Us Different?
Russ has been practicing real estate since 1997 so he understands the business and the challenges you face which is one of the things that sets us apart from our competition.
When you have a question or if you just need a little bit of motivation, you'll always get to speak directly to Russ who has actually used newsletters and social media himself to attract a steady stream of clients over the years.
Real Estate Word is located in Waterloo, Ontario (the technology capital of Canada) surrounded by leading software development talent but our clients are all over the U.S. and Canada.
Your success is critical to our success so our customer service is second to none. Call 1-800-709-3847 today to find out how we can help you dramatically and effortlessly increase your business or if you're ready to get started right away, you can sign up here!